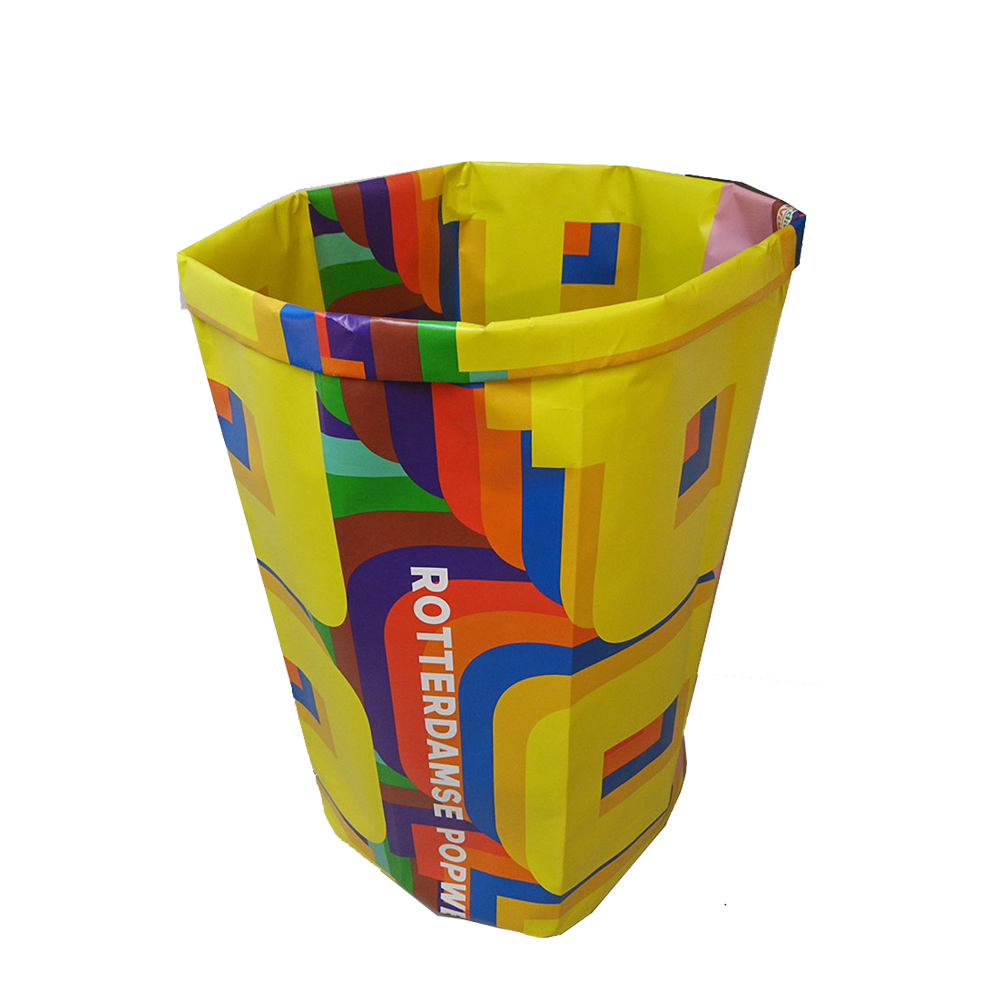 Adrianus Wilhelmus Maria (Jos) van der Meulen (Gouda,August 14, 1958) is a Dutch visual artist, working as a conceptual artist, designer, and inventor. He lives and works in Rotterdam Oud Charlois.
Van der Meulen started with an artistic performance of a mail order company for art and all kinds of related firms, giving "an ironic twist to art, commerce and the throwaway society."
Van der Meulen is best known for the design of the paperbag, a self-contained paper bucket made from old advertising posters. This work was popular nationally and internationally in the art world, and ended up in the collection of the Museum of Modern Art (MoMA), New York, among others.
Van der Meulen was born and raised in Gouda, and studied at the Academy of Fine Arts in Rotterdam from 1981 to 1987. After graduating, he established the so-called versatile one-man company Vandermeulen Ateliers in an old building in the Rotterdam district of Oud-IJsselmonde.
In the early 1990s, Van der Meulen brought a series of artistic products onto the market, which he produced in small series. In addition, with continuous performances, he offered various services such as an art mail order company and holiday service agency. Three summers from 1991 to 1993 he presented his work in the flower shop/gallery Brutto Gusto. He then connected with the Dutch Design movement, and received a lot of international attention.
Van der Meulen worked closely with fellow academy student Jan Neggers (1956), with whom he founded the production company JaJo to produce the paperbag.
In the new millennium, Van der Meulen has returned to his core activity of his small-scale artistic-commercial performances. From 2008 to 2010 he was a teacher at 'Studio Her Use' on the Coolsingel in Rotterdam.